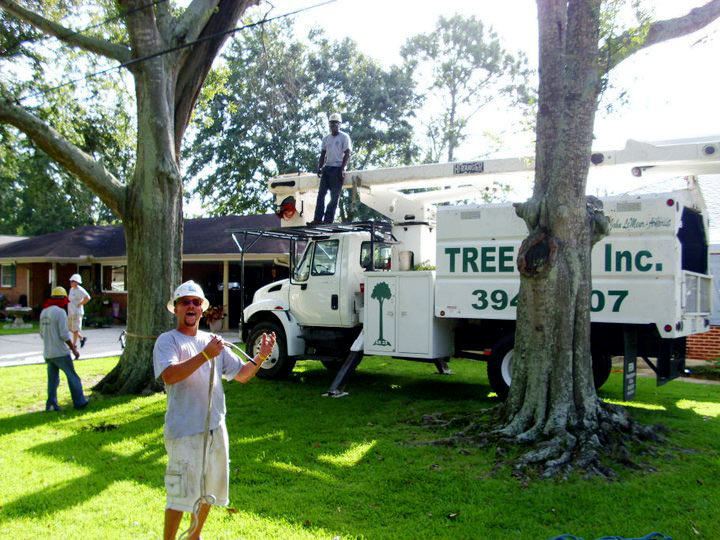 Tree Man, Inc. specializes in a wide variety of tree services that may fall outside of the traditional jurisdiction of an arborist, making us the ideal one-stop-shop for all of your tree-based needs. We work hard to ensure that your property is picture-perfect, all the time.
Whether you are in need of tree cabling in New Orleans, LA, tree removal, stump grinding or other tree services, we are able to meet the unique needs of your property in a prompt and professional manner.
Additional Tree Services
Oftentimes, property owners need services that fall outside the realm of a traditional arborist, which is why we provide an extended service range. Here are just some of the tree services we offer:
Stump grinding
Removing a stump can be a necessary step toward building your next construction project, or simply beautifying your existing yard. If you have a pesky stump that simply won't go away, our representatives can have your yard cleared in no time.
Tree cabling
We will work to install cabling and brace rods to keep your old or ailing tree upright in and proud. Falling trees can present a hazard to both structures and pedestrians, and our expert service providers will help you keep your family or customers safe and sound.
Lightning protection
Our team can use lightning rods to channel the flow of the electricity toward a safe location at the base of your tree, keeping it from catching on fire or falling and causing unnecessary damage. Lighting protection is a must for the stormy South!
Tree emergency services
Tree Man, Inc. provides a large number of emergency services, including downed tree removal in New Orleans, LA. If your tree has come into contact with electrical wiring, or is causing soil heaving, call a professional immediately!
Acquiring Tree Services in New Orleans, LA
Hire a qualified provider of tree services as soon as possible to make the most of your property and safeguard your trees. Call us today at 504-394-4207 to learn about our scope and price ranges.