Arborist in New Orleans, LA
Tree Man Inc. is the premier provider of tree services in New Orleans, Gretna, and Timberlane, LA. We have been providing high-quality arboreal services to communities in and around the Crescent City since 1970. We utilize a holistic approach to tree care that addresses the needs of the entire tree.

We are proud members of several trade groups, including the International Society of Arboriculture. Tree Man, Inc. has more than four decades of experience providing tree service in New Orleans, LA. Our work is accompanied by a number of positive community references.

We are an independent and family-owned local tree and stump removal company and arborist. Tree Man, Inc. is a fully-licensed provider of arborist services.
Arboreal Service Providers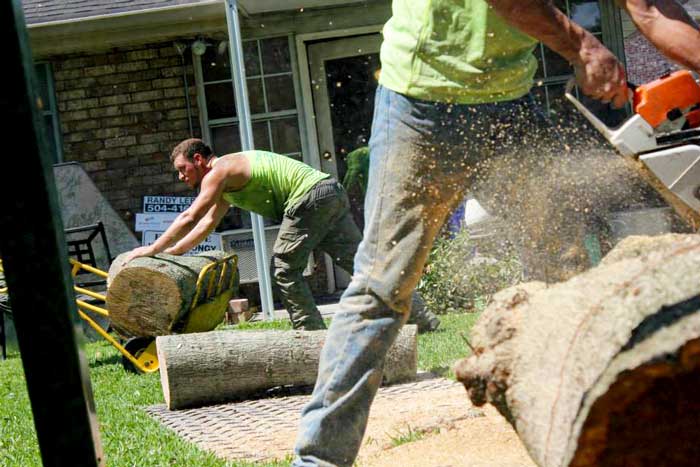 New Orleans is known for its extensive park spaces and beautiful, historic trees. Our city's esteemed green residents deserve only the best possible care. If your property hosts a tree, you should trust only the finest and most well-established arborists with its preservation. Trees that have been properly cared for add value to a property, and enhance its aesthetic appeal. Additionally, strong root systems can help hold loose soils together when appropriately managed. Tree Man, Inc. is the premier arborist in New Orleans, LA. We provide a wide range of services, including shrub removal, root health promotion, appraisal, tree pruning, tree and stump removal and more.
Our talented service providers bring a wealth of botanical knowledge to each and every operation. We are here to help your tree and your property thrive. Our tree and stump removal company will aid you in making the most of your existing tree, or assist you with planting a new arboreal addition. We work to keep your investments healthy and disease free, and treat each tree holistically. Our team members are licensed in the state of Louisiana, and belong to the National Arborists Association, International Society of Arboriculture and the Tree Care Industry Association. These are just some of the reasons why Tree Man, Inc. is the best provider of tree services in the region.
Tree Man Inc. is a family owned and operated tree service company, with roots running three generations deep. We provide quality and expert tree care services to all of New Orleans and the following communities including:
Belle Chasse, LA
Algiers, LA
Algiers point, LA
Gretna, LA
Terrytown, LA
Marrero, LA
Harvey, LA
Westwego, LA
Waggaman, LA
Avondale, LA
Bridge City, LA
Harahan, LA
River Ridge, LA
Jefferson, LA
Elmwood, LA
Kenner, LA
Metairie, LA
Lakeview, LA
New Orleans, LA
Chalmette, LA
Houma, LA
Thibodaux, LA
Hiring Licensed Arborists
Contact our tree service company today to learn how we can assist you with all of your tree care needs!
Contact Us